This page gives information for each group that has given us permission to list their information on this page. If your group wound like to be listed, please email Ken.
Quick Reference: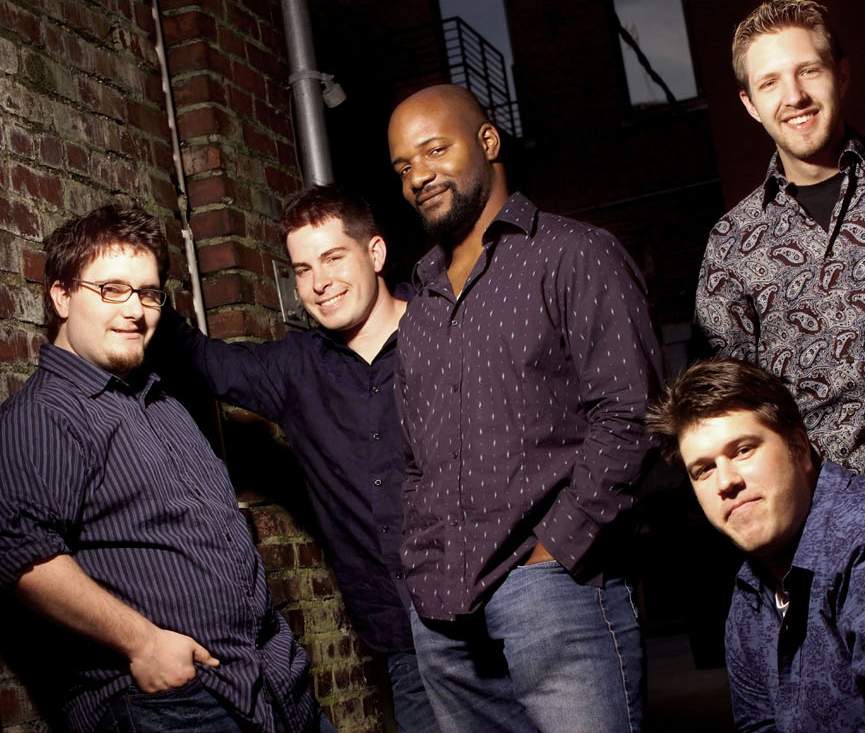 (Website) (Album Listing)
Acappella has been in existence for over 20 years since Keith Lancaster started the journey with the name His Image. They are the premier all-vocal Christian group and have performed in well over 2000 concerts. In that time span, they have released 16+ albums and toured all over the world, including a trip to communist China in 1999 as a representative of American Gospel music at the International Festival of the Arts. In 2002 alone, they will perform in well over 140 concerts. Several of their albums have been praised with phrases like "flawless vocals" and "superb quality" and the album We Have Seen His Glory reached #25 on the CCM Christian chart. The song "If There Were No God" from Beyond a Doubt reached #7 on the CCM singles chart. They have also won two CARA's (Acappella Industry Music Awards): 1996 Best Gospel/Contemporary Christian for "When You're There" on Beyond A Doubt and the 1994 Best Signed Professional Song for "Only Truth" on Set Me Free.
The faces of Acappella have changed over the years, but the quality has always remained. Currently, Acappella is composed of (from left to right in above picture) Zac George (2nd tenor), Zach Wilson (1st tenor), Robin Brannon (baritone and vocal percussion), Jordan House (2nd tenor), and Allen Brantley (bass). Acappella is currently touring their newest release, Radiance.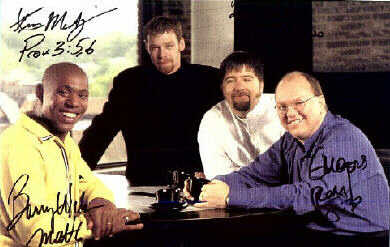 In the picture above, the verses noted by each member are:
Gary Moyers (former baritone/tenor)- Romans 15:30- "I urge you, brothers, by our Lord Jesus Christ and by the love of the Spirit, to join me in my struggle by praying to God for me."
Kevin Schaffer (former 1st tenor) - Ephesians 3:14-20- "For this reason I kneel before the Father, from whom his whole family in heaven and on earth derives its name. I pray that out of his glorious riches he may strengthen you with power through his Spirit in your inner being, so that Christ may dwell in your hearts through faith. And I pray that you, being rooted and established in love, may have power, together with all the saints, to grasp how wide and long and high and deep is the love of Christ, and to know this love that surpasses knowledge-- that you may be filled to the measure of all fullness of God. Now to him who is able to do immeasurably more than all we ask or imagine, according to his power that is at work within us"
Ken McAplin (former bass) - Proverbs 3:5-6- Then you will understand the fear of the Lord and find the knowledge of God. For the Lord gives wisdom, and from his mouth come knowledge and understanding."
Barry Wilson (former lead) - Matthew 6- Includes passages on Giving, Praying, Fasting, Heaven, and Worrying. Verses 9-13 is the Lord's Prayer and Verse 33 is where the song "Seek Ye First" is taken from-- "But seek first his kingdom and his rightousness and all these things will be given to xyou as well."
Altar was formed in March of 2000 when some friends of theirs at Magnolia Bible College asked them to come sing a few songs at the annual fund raising banquet. Their first audience was about 500 people and they were shaking! But the bug had bit them hard. They liked the applause and they were pumped about the possibilities of sharing the gospel with others through music. They recorded their first CD, "Living Altar" in May of 2001. Group members were Will Collins - lead, Matt Austin - tenor, Ryan Stohldrier - baritone, and Bill Collins - bass. They are no longer performing together, but some of their members have joined other groups.
(Website) (Album Listing)
Ariel began as a quartet of Paul Evans, John Putnam, Mitchell Johnson, and Eric Gwin. During Ariel's 4 years together, they grew extremely popular throughout the Southeast, especially among teenagers. Throughout 1989-91, Ariel was in demand among the organizers of youth rallies and retreats, including Youth-in-Action, which at that time took place in Tuscaloosa, Alabama, and boasted crowds of around 2,000 teens.
AVB was around for 14 years, first as "Acappella Vocal Band" and then shortened to AVB. The acronym was later changed to stand for "All Vocal Band." They started as a backup for Acappella, but were led to be their own group. In the 14 years, they produced 9 albums. Like Acappella, the group changed over the years, but always maintained an excellent sound. In 1997, the former AVB decided to form their own company and started A Cross Between Ministries. Shortly thereafter, a new and exciting AVB was formed that was composed of Jeremy Swindle, Todd Dunaway, Chad Bahr, Tony Brown, and Chris Lindsey. That group decided to pursue other interests and AVB is currently not existant.
(Group Picture) (Website) (Album Listing)
breadbox was formed in early 1999 and were first known as That Way. Group members are Steve Baggett, Keith Billingsley, Mark Kamphuis, Jim McCardell, Matt Miller, and Mark Phelps who are all from the Metro-Detroit area. The group's mission is to encourage the church and bring hope to the lost, using the gifts God has given. They want to be faithful keepers and sharers of "the bread of life," pointing their audiences to Jesus in their lives and music. Jim and Steve helped form the group and Keith joined later that first year. In 2002 Matt Miller and Mark Phelps joined and in 2003 Mark Kamphuis joined, adding new, creative ideas in rhythm and harmony to the group's already solid repertoire. breadbox offers a fresh contemporary a cappella sound that appeals to all ages. They recently completed their first five song EP.
(Group Picture) (Website) (Album Listing)
Since its inception over 20 years ago, the all-male quartet Cornerstone has been a leader among Christian college quartets. Under the oversight of the Admissions office, they regularly perform at youth rallies, banquets, summer camps, and other special events. Members are chosen through open tryouts each year, and represent the best of the acappella musical talent on the campus of Faulkner University. The current members of the group are Tony Davison (tenor), Stephen Freeman (tenor), Ryan Myers (bass), and Barry Wiginton (baritone).
(Website) (Album Listing)
Led by the writing and vocals of John Edmerson, the music of Exodus has blessed thousands across the nation. The group is composed of Lamont Robins, Angela Williams-Pugh, Amy Johnson, Terri Mays, and John Edmerson.
Led by the writing and vocals of John Edmerson, the music of Exodus has blessed thousands across the nation. The group is composed of Lamont Robins, Angela Williams-Pugh, Amy Johnson, Terri Mays, and John Edmerson.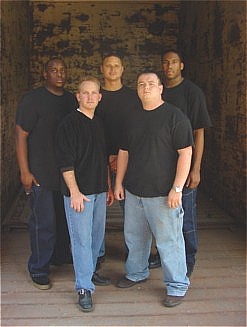 (Website) (Album Listing)
The Firemen have been together for several years and produced 6 albums. Their latest release is self-titled and is their first project since joining The Acappella Company. They offer a complete package for youth events including leading worship, teaching classes, and a concert.
First Day
(Group Picture) (Website) (Album Listing)
First Day is a six-man a cappella group, combining creative vocal arrangements and tight harmonies as a ministry to glorify the living God and lift up a risen Christ. First Day began in 2000 with 7 men from a local congregation in Mountain Home, Arkansas performing at local church events. However, as they received more exposure, began performing across the southeastern U.S. at a wide variety of church and public venues. Over the past few years, the group has combined three original members; Baritone Bruce Caldwell and tenors Tim Martin and Devin Swindle and added tenor Matt Nunnally (formally of Glorify Him and Acappella), bass Jeff Henig (of Soul and Someday) and Vocal Percussionist Kyle Jones. This new mix of voices has created a new vibrant sound to their contemporary Christian and southern gospel music.
They perform at church events, youth rallies, benefit concerts, county fairs, theme parks, and community gatherings to encourage their listeners, and share the wonderful news of our Lord and Savior Jesus Christ.
(Website)
Fourthwatch is sponsored and based at Friendship Christian School in Lebanon, TN. The group was formed in the fall of 2001 and members were Jeremiah Barnes, Ben Dudley, Nick Norvell, Michael Rector, and Taylor Schow. They have performed for audiences of 10 to 10,000 and proclaim God's truth through energetic and meaningful songs aimed at youth and young adults.
(Picture) (Website) (Album Listing)
Born in 1971 and brought up in a Christian family, Eric Gwin's call to ministry began around March of 1986, at the age of 14, when he saw Acappella in concert for the first time. A couple of years later, Eric got his chance at music ministry when he became part of a quartet called Conquest. He went on to be part of the group Ariel, where he gained experience in producing and song writing. In the spring of 1993, Eric joined Q, which became a very popular group with youth and opened for several well-known groups. After seven years with Q, Eric has gone on to pursue a solo career while writing and producing for several groups. He is also currently involved in Danzden, an acappella praise and worship ministry. The five goals of Eric's ministry are to worship, to encourage, to evangelize, to instruct, and to entertain.
(Group Picture) (Website) (Album Listing)
Halogen is a contemporary five-man a cappella group, who started performing in North Alabama and the surrounding area in 1995. They started out, like a lot of a cappella groups, with some Acappella classics. Over the past few years, however, they've really found their niche by writing and performing their own music, calling on their classical, jazz, R & B, modern country, and pop influences for a unique sound.
They perform everywhere from church services, concerts, banquets, weddings, grand opening ceremonies, sports events, and songwriters' competitions to television commercials. In all things--though they sing for audiences of all kinds--they strive to remember that they sing to an audience of One.
(Group Picture) (Website) (Album Listing)
Hessed's purpose is to share Christ with as many people as possible through their singing, their teaching, and their lives. They want to share the joy that they feel, by being in Christ, with the world. They are excited to be Christians, and they want to show that excitement in everything they do. Their goal is to show others the "inexpressible joy" described by Peter in I Peter 1: 3-9 through their music and lead them to understanding the joy of Christ themselves.
Before there was Acappella, there was His Image. His Image was the first touring group headed by Keith Lancaster and released three albums. After the three albums, Keith changed the name of the group to Acappella.
Impression
(Group Picture) (Website) (Album Listing)
Impression was formed in the fall of 1995 at Lipscomb University in Nashville, TN. Impression is a five part vocal a cappella quintet. The group started out singing around the Lipscomb campus and shortly after they were booking shows. Lipscomb University hired Impression as their recruiting singing group and thats when things really took off. They traveled all over the eastern United States to Youth Rallies and other events with stops promoting Lipscomb and more importantly Christ in song.
In 1996 they recorded the CD, Servants Lullaby, with several original tracks as well as some well known classics. The CD entitled Make Me a Storm was cut with all the proceeds going to a Church mission effort in El Salvador. Impression writes much of their own music, and also performs well known contemporary Christian favorites from artists such as Glad, Take 6, Acappella, Gaither, Rockappella, and more.
Current members of the group are Aaron Johnson, Brent Whitworth, Jamie Hobgood, Jon Reynolds, and Ryan Smith. The group is always seeking opportunities to sing and entertain. Impression believes in the power of music, and thinks it is a great way to spread the Christian message. They also have in their repertoire many classic oldies if your event is more secular in nature.

Keith Lancaster is the founder of The Acappella Company. He has a brilliant ability to write lyrics and music as well as sing. Keith released his first solo album at a young age (singing each part himself) and went on to record several other solo and group albums. He is the producer for most of The Acappella Company recordings and is widely considered the most prominant figure in the Christian acappella world. Currently, Keith is the Worship Minister at Madison Ave. Church of Christ in Nashville, TN and director of X-Changed.
(Group Picture) (Website) (Album Listing)
Legacy is a Christian acapella group that is based out of Lubbock, TX. Their mission is to "encourage people to a relationship with Jesus Christ, and provide encouragement to Christians through incorporating God's inspired word into music that relates to people of all ages, in order to bring honor and glory to God". Getting their start together in 2003 while in college, these men are now using their gifts to spread the news of Jesus to the entire world. Legacy has traveled all over the United States as well as to Europe, teaching and encouraging God's people. Legacy is composed of Clint Dickerson from Abilene, TX, Jake Lierman from Franklin, TX, John Paul Sheppard from Midland, TX and Josh Wheeler from Lubbock, TX.
Metropolitan Detroit Youth Chorus
(Website) (Album Listing)
The Metropolitan Detroit Youth Chorus is made up of young people ranging in age from 14 through 18 years old representing over 20 congregations of the Churches of Christ and other Christian churches throughout the metro Detroit area. The young people sacrifice their Sunday afternoons and evenings throughout the entire school year for rehearsals and performances. The chorus has grown from its original 18 members in 1964 to well over 100 members.
Northtown Church Praise Team
(Website) (Album Listing)
Praise Team is a ministry of Northtown Church in Milwaukee, where the group sings for Sunday morning services. In recent years they have reached out with a broader ministry, singing in southeastern Wisconsin churches, in senior care facilities, and (most recently) opening for Free Indeed at their concert in Milwaukee. Their most recent project is an album of contemporary Christian praise music. Titled "Beginnings," it features eight contemporary praise and worship standards. A-cappella.com noted that "Using their well-blended voices and smooth harmonies to share their ministry, Praise Team skillfully uses traditional gospel trademarks, such as the 'single-voice echo,' as well as a cappella vocal percussion."
(Group Picture) (Website) (Album Listing)
One Generation is a group of four men whose goal is to "joyfully sing of God's righteousness" (Psalm 145: 4-7). They use their unique a cappella sound to present Christ through a wide variety of musical styles. Originally formed in their years at Huntington College, the group has been performing together throughout the United States and Canada since 1996. They have written numerous original songs and recorded three albums.
(Group Picture) (Website) (Album Listing)
One Voice is a student/faculty acappella group from Atlantic Union College in South Lancaster MA. They sing a variety of music, from traditional "Kings Heralds" to barbershop to contemporary acappella music in the styles of GLAD, Acappella, Take 6, and the Haven Quartet. From their website... "God's ministry, no matter who is doing the work will go foward. We the members of V.O.I.C.E. (Voices Organized in Christian Evangelism) Music have put our hands to the plow and are not looking back. We intend to use the medium of music to not only facilitate worship, but to witness and spread the good news of Christ's soon return."
(Group Picture) (Website) (Album Listing)
One Voice is a nine member, all male, Christian contemporary acappella group from Norcross, GA. They sang together while at Norcross High School and were called together after college to use their talents in a music ministry. Vetrans of over 200 concerts, One Voice is currently working on their first CD.
(Group Picture) (Website)
PRAISE-APELLA is a Cleveland, OH based 6 person contemporary Christian vocal band that sings for the praise of God's glory! They have toured and performed with the following national artists: The Katinas, Natalie Grant, Zoe Girl, Tammy Trent, George Rowe, Kristy Starling and Jme Medina. They are also affiliated with Cleveland's largest Christian radio station 95.5 The Fish and well-known radio personalities, Robin Swoboda and Len Howser. In fact, they have performed numerous times on the air as well as recorded a jingle for the station.
(Website) (Album Listing)
Q was originally comprised of Johnny Brown, Jon Owen, Rob Williams, Jennifer Puryear, and Eric Gwin. Before they even had a name, they were booked to open up for Straight Company in Montgomery, Alabama. When pressured for a group name by the concert promoters, they just picked the letter "Q" from the alphabet, intending to change it later. But when the concert was a success, the name stuck.
Q quickly grew in popularity, performing at many different large youth venues and as the opening act for Straight Company, AVB, and Acappella. During the course of their 7 years, Q released 2 full-length albums and 2 singles. Their debut album, A Special Occasion, was released in the fall of 1993. Although Q went through many changes throughout their 7 years together, the message never changed: Jesus is what's important.
(Group Picture) (Website) (Album Listing)
Formed in the Spring of 1996, Rescue has a mission "to serve the church, share the gospel with unbelievers and to encourage existing believers through music and testimony. Their desire is to minister wherever God leads them and to spread His truth to all who will listen." The name Rescue comes from the group's shared belief that "Rescue is the constant pattern of God's activity in their lives." They found that phrase in John Eldridge's book, Wild at Heart long after they had chosen the name, and it summed up their feelings about Rescue perfectly. In December 2001, they took a faithful leap in becoming a full-time ministry. They have their own style that is influenced by Acappella, Take 6, Rockappella, and various other musical styles. Currently, the group is composed of Jason Overstreet, Jason McKenney, Jason Pearce, and Josh McKenney.
(Group Picture) (Website) (Album Listing)
Revival is an a cappella music group that continues to involve audiences with their sing-along song originals. Revival Ministries was started in 1989 by Chet and Danice Sweet of Arkansas City, Kansas. With a background in a cappella Christian music and professional experience traveling around the country, the couple strove to find others who wanted to share the good news of Jesus Christ through song, and they did. Revival consists of Chet Sweet (sound man and photographer), Danice Sweet (lead singer and songwriter), Donja Cary (alto), Craig Hayes (tenor), and Terry Lewis (bass). Since 1989, the group has been delighting audiences across the country with their blend of contemporary, southern gospel, and traditional harmonies. The quartet travelled to Orlando Florida in June, 2002 to tour and record their tenth album. Produced by Danice Sweet and Bret Testerman, formerly of AVB. Bret is also featured as a soloist on the spiritual, Jesus Will Fix It.
Revival has traveled around the country as well as outside the United States, in Canada and Ukraine. The road show features traditional and contemporary songs, as well as originals like the Jamaican tune "Whale Motel," the '50's-sounding "Floating Zoo," and the much requested "Satan's Been Riding Me Hard Blues." From festivals to churches, conventions to youth rallies, Revival shares a concert that appeals to all age groups.
(Group Picture) (Website) (Album Listing)
The Sounds of Glory began as a gospel quartet in the fall of 1981. The original group was made up of Randy Green, lead singer; Tex Stevens, first tenor; Lanier Stevens, baritone; and C. D. Davis, bass. The group is now composed of Dale Underwood, lead singer; Charles Davis, first tenor; Brad Davis, baritone and utility; Dan Stevens, baritone and lead; and Lanier Stevens, bass. Together they have released 20 albums and have touched the lives of thousands of people in their home state of Texas as well as all across the nation.
(Website)
The South Texas Boys are a Houston-area acappella quartet. The group's beginnings trace to "The Masters Brothers Quartet." The bass singer of that group, Wyatt Rushing, organized both groups and is the common link between them. They sing a mix of old-time gospel songs as well as newer songs. The group currently consists of Wyatt Rushing (bass), John Dunigan (high tenor), Forrest Ivy (tenor), and David Ellis (lead).
(Group Picture) (Website) (Album Listing)
Spirit's Harmony is a Contemporary Christian A Cappella Quartet from Oregon, IL. This group has been taking the Midwest by storm with their mesmerizing music and ministry that begun because Bill, Jamey, Pat and Greg "just wanted to sing." Spirit's Harmony is a not-for-profit organization whose main objectives are touching people's hearts with song and praising our Lord Jesus Christ. Although the four members of Spirit's Harmony come from three different denominations, they consider themselves non-denominational and serve the Lord under all sanctuaries. All of their music is Biblically based, with some tunes placing Scripture to music. "Our only goals are to bring joy to your heart and Praise the Lord Jesus Christ. We want to fill your ears with harmonies and fill your heart with the Spirit of Christ. God has certainly given us many blessings and we want to share our musical gifts with you."
(Group Picture) (Website) (Album Listing)
Sweet Deliverance began in the late 1970's with four men. Thirteen men, numerous vinyl albums, eight track tapes, cassette tapes and CD's later, they're going stronger than ever. The tradition rich sound is "phat". The harmonies are smooth and the blend is sweet. The Acappella Company says "they do it better than most folks" and a few people refer to them as "The Acappella of the West."
Starting in January of 1999, twentyfourseven performed for teenagers and youth groups all over the eastern United States. They went to New York, Indiana, Kentucky, Alabama, Georgia, Mississippi, and all over Tennessee spreading the Word of God through uplifting, upbeat a cappella music. Formed in late 1998 by Michael James and Steven Toney, the group began as six guys singing for fun in a stairwell on the campus of Lipscomb University. They took the name "twentyfourseven" from Luke 9:23, where Jesus says, "If anyone wishes to come after Me, he must deny himself and take up his cross daily and follow Me." twentyfourseven was composed of Mark Duckworth, Derrick Robinson, Byron Sommardahl, Steven Toney, and Brent Whitworth. They are no longer performing together.

(Website) (Album Listing)
TAC's most recent addition, The Vocal Union fills a demand for traditional old time gospel with tight harmony. They have released three of their own albums and were also featured on Acappella Traditional. The Vocal Union is composed of Brian Wiersma (Bass), Gary Miller (Bass), Mike Forehand (Power Tenor), Ryan Thomas (Baritone), Allen Krehbiel (Tenor/Lead), Bruce Coleson (High Tenor/Tenor), and Steve Camping (High Tenor/Lead).
Voice of Faith is a Christian A Cappella group based out of Greensboro, NC. Although covering a wide range of musical styles, VoF sports a distinctively Adult Contemporary sound. A typical VoF concert will include everything from traditional spirituals and hymns to upbeat originals and moving ballads....something for everyone and every age. As the ministry grows, Voice of Faith has had the opportunity to minister to people west and east of the Mississippi as well as being heard on selected radio stations around the country. Founded in 1997 by Brian Shearer, the group has undergone musical and membership changes, but one thing has not changed...the message. The Message of VoF is the simple, age-old, unchanging truth of salvation through Jesus Christ. A salvation that is free to those who will but ask. Whether through concerts, albums, or a one-on-one conversation VoF endeavors to encourage believers in their walk with Christ and to see the lost come to a relationship with Jesus. Voice of Faith is currently composed of Jimmy McMasters, Rob Bolling, Sammy Boling, and Brian Shearer.
(Group Picture) (Website) (Album Listing)
X-Changed is comprised of talented students from David Lipscomb University in Nashville, Tennessee. X-Changed is directed by none other than Keith Lancaster, and he produced this wonderfully fresh sounding album for them as well. Their debut album with The Acappella Company includes new versions of songs you've probably heard before. Many are from previous TAC recordings and others are from a contemporary Christian tradition. All of them have an upbeat, youthful appeal.
Zomen is greek for "we live". Coming from Romans 14:8 they strive to show others how important true life in Christ really is..."Whether we live or die, we still belong to the Lord." Zomen is an acappella quartet from Kosciusko, MS and has been in existence since the fall of 1994. Their mission is "Through the gift of song, to empower others with the love and hope of the Cross of Jesus Christ and to encourage them to make an impact on the world with this saving message!"
Special Thanks for Additions and/or Corrections to: Ross Callarman and Drew
Acadisc is a synopsis of various albums of Christian acappella groups. It is written by The Acadisc Team and is very open to additions and/or corrections. These can be addressed to Ken at ken@acadisc.com.
To see counter stats since 1-15-02... click This page was last updated on 12-5-07.